Product Description
Compressed Gauze is an ultra-compact roll of sterile, high quality 100% cotton gauze that utilizes a unique crinkle weave that has excellent fluid absorption. It is a 6-ply, 4.5" x 4.1 yd. gauze with finished edges to reduce loose ends or lint. The gauze is indicated for the treatment of bleeding and the dressing and bandaging of wounds. Compressed Gauze features a proprietary packaging process that ensures the most consistent, low-cube package on the market. The package is a rugged and durable vacuum sealed container with easy-to-open tear notches. The ultra-compact storage size expands once opened to cover larger wound areas.
---
Specification
* 4.5 in. x 4.1 yd Sterile, 6-ply 100% cotton gauze
* The compressed, rolled gauze is ideal for wound bandaging and wrapping of injuries
* Unique crinkle weave ensures excellent fluid absorption
* Ultra-compact size that expands to cover larger wound areas
* Used as backing gauze for hemostatic agents, in conjunction with a compression bandage to control hemorrhage
* Packaged: L 3 in. x W 2 in. x D 1 in.
* Weight: 30g
---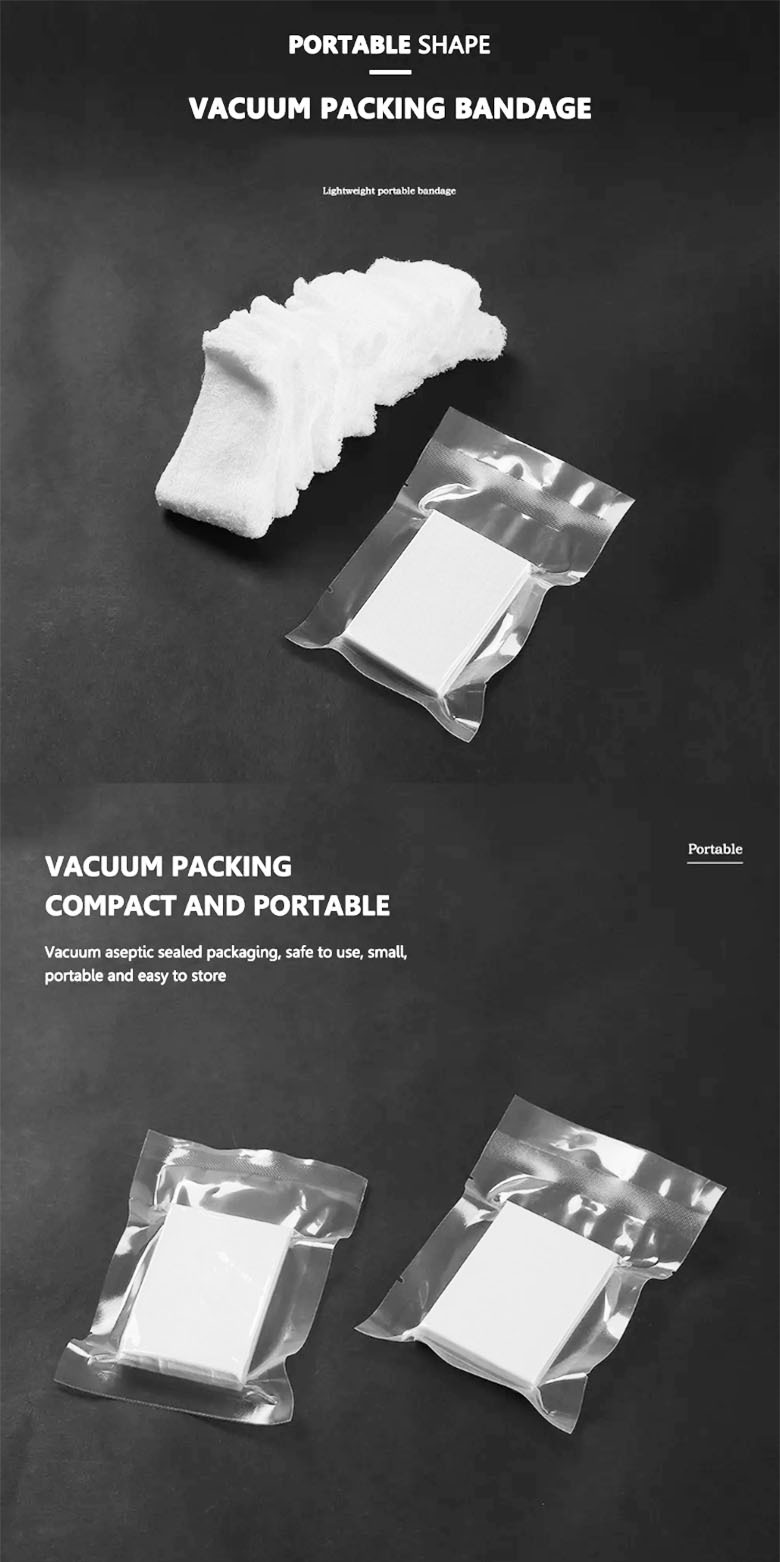 ---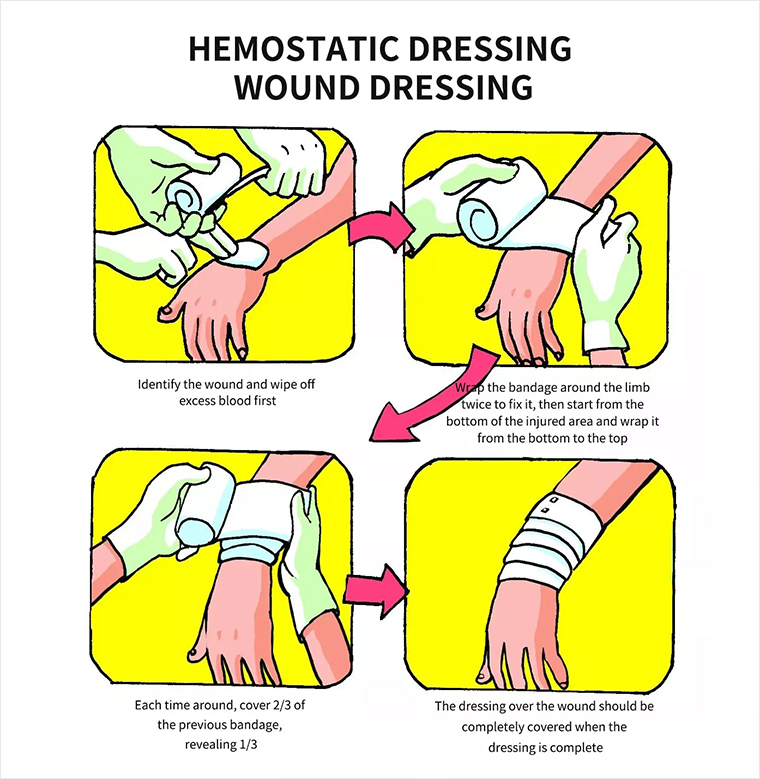 ---
I would like to introduce our company as Eiffel Medical Supplies Co., Ltd is the professional manufacturer and reliable exporter in China, specializing in R&D and producing sport bandages and other medical supplies since 2002.
Our major products and services include but not limited to cohesive bandage, kinesiology tape, rigid sport tape and other medical items and so on. Currently our main markets are as follows:
---
European market such as France, UK, Germany, Spain, Belgium, Italy and so on;
Southeast Asia market such as Japan, Singapore, Philippine, Korea and so on;
America market such as the USA, Canada, and some South America countries.
Oceania market such as Australia and New Zealand.
---
We look forward to being of service to you! We will continue to devote ourselves to the development and production of medical products, and providing every customer with better products and services. Welcome to visit our factory for further cooperation.
---