Nasopharyngeal Airway
Color:White and can be customized
Material:Polyethylene
Size:All 9 sizes
Certification:CE, ISO13485,
---
Our Products Airway Pharyngeal Guedel strength:
1. Made of semi-rigid, non-toxic polyethylene.
2. Guedel style enclosed center channel.
3. Color coded to easily identify sizes.
---
Main Features:
1. For nasal intubation
2. 100% latex free
3. Atraumatic soft rounded beveled tip
4. Accurate depth marks
5. Blister package or peelable pouch as per request
6. Sterile by EO, single use
7. Blue semi-transparent, green semi-transparent, white semi-transparent are all available
---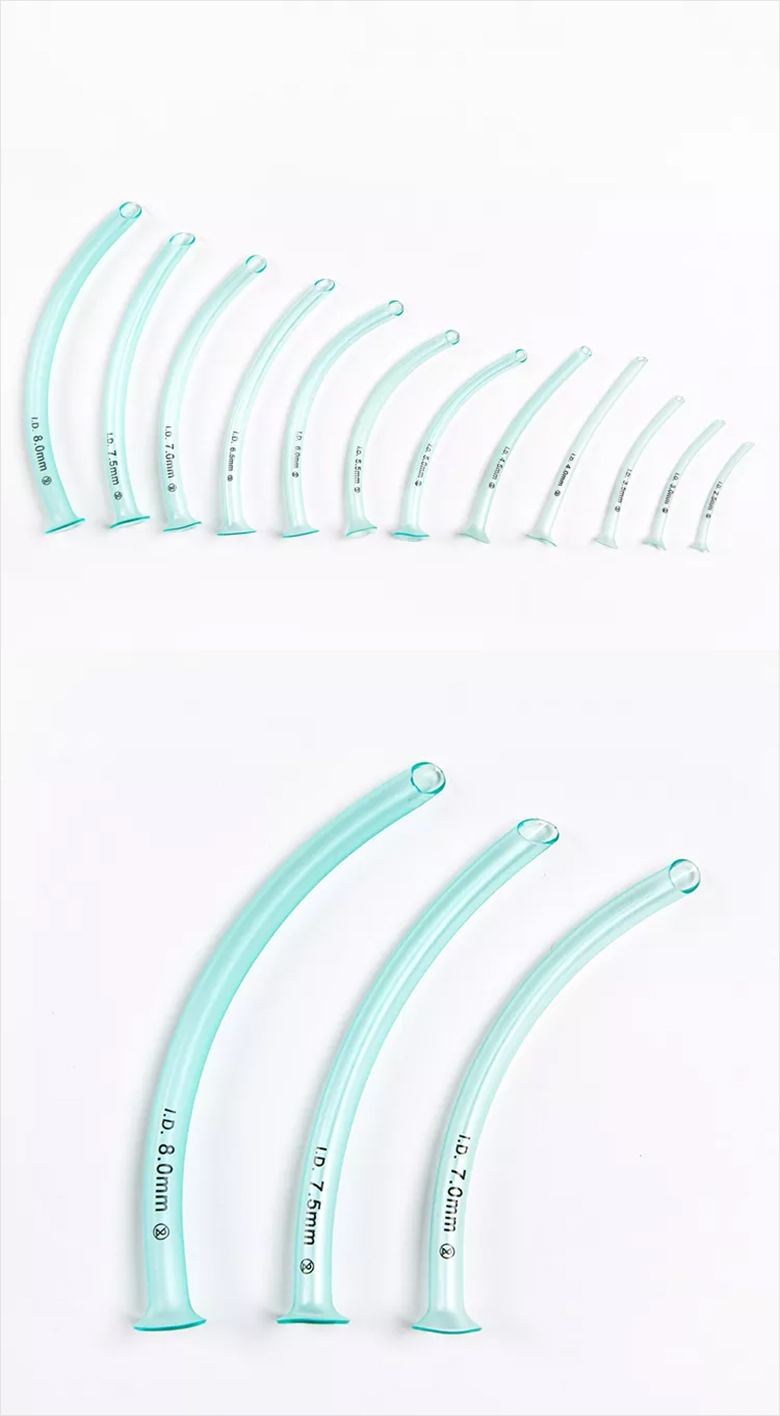 ---
I would like to introduce our company as Eiffel Medical Supplies Co., Ltd is the professional manufacturer and reliable exporter in China, specializing in R&D and producing sport bandages and other medical supplies since 2002.
Our major products and services include but not limited to cohesive bandage, kinesiology tape, rigid sport tape and other medical items and so on. Currently our main markets are as follows:
---
European market such as France, UK, Germany, Spain, Belgium, Italy and so on;
Southeast Asia market such as Japan, Singapore, Philippine, Korea and so on;
America market such as the USA, Canada, and some South America countries.
Oceania market such as Australia and New Zealand.
---
We look forward to being of service to you! We will continue to devote ourselves to the development and production of medical products, and providing every customer with better products and services. Welcome to visit our factory for further cooperation.
---