Characteristic:

1. Small and light, high elasticity, can stretch to 4 meters. It can be used as a ring to fix things


2. Plastic aseptic vacuum packaging, waste sealing bag, will not open the wound again when the bandage is removed

3. Simple and fast: it is no problem to use manual control. Special clasp can be operated by one hand

4. The natural length is 2.1 meters, and the extension length is 4 meters with its high elasticity

5. It is easy to carry and weighs only 58g
Dressing steps:
1. Cover the wound area


2. Wrap the bandage around the side of the retaining ring and wrap it tightly


3. Place the retaining ring in the mesh area at the end of the bandage.


4. Complete the bandage operation without worrying about wound or bandage loosening
---
Specifications:

Type: bandage

Color: grey

Material: Cotton

Weight: 58 / 70 g

Size: 2 m (maximum stretch to 4.5 m)
---
Product features:
bandage wound, limb bracket, hemostasis, prevent reinfection
---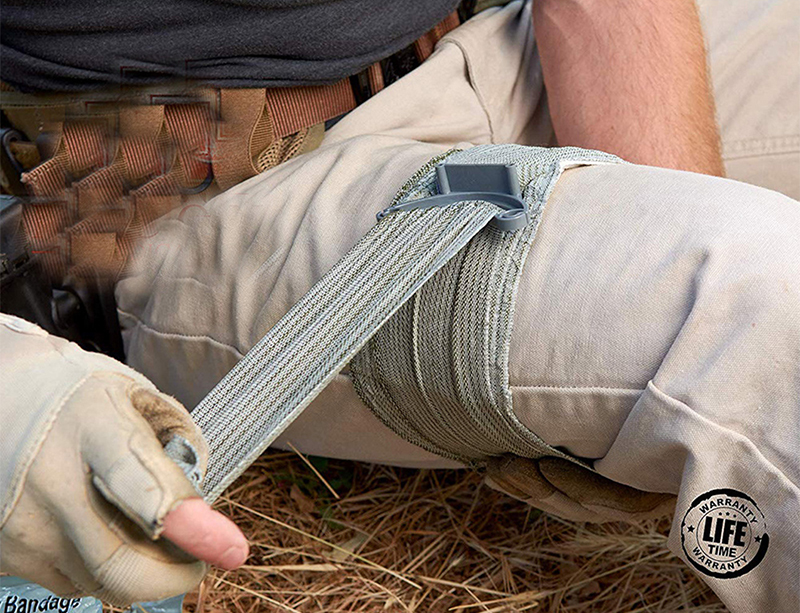 ---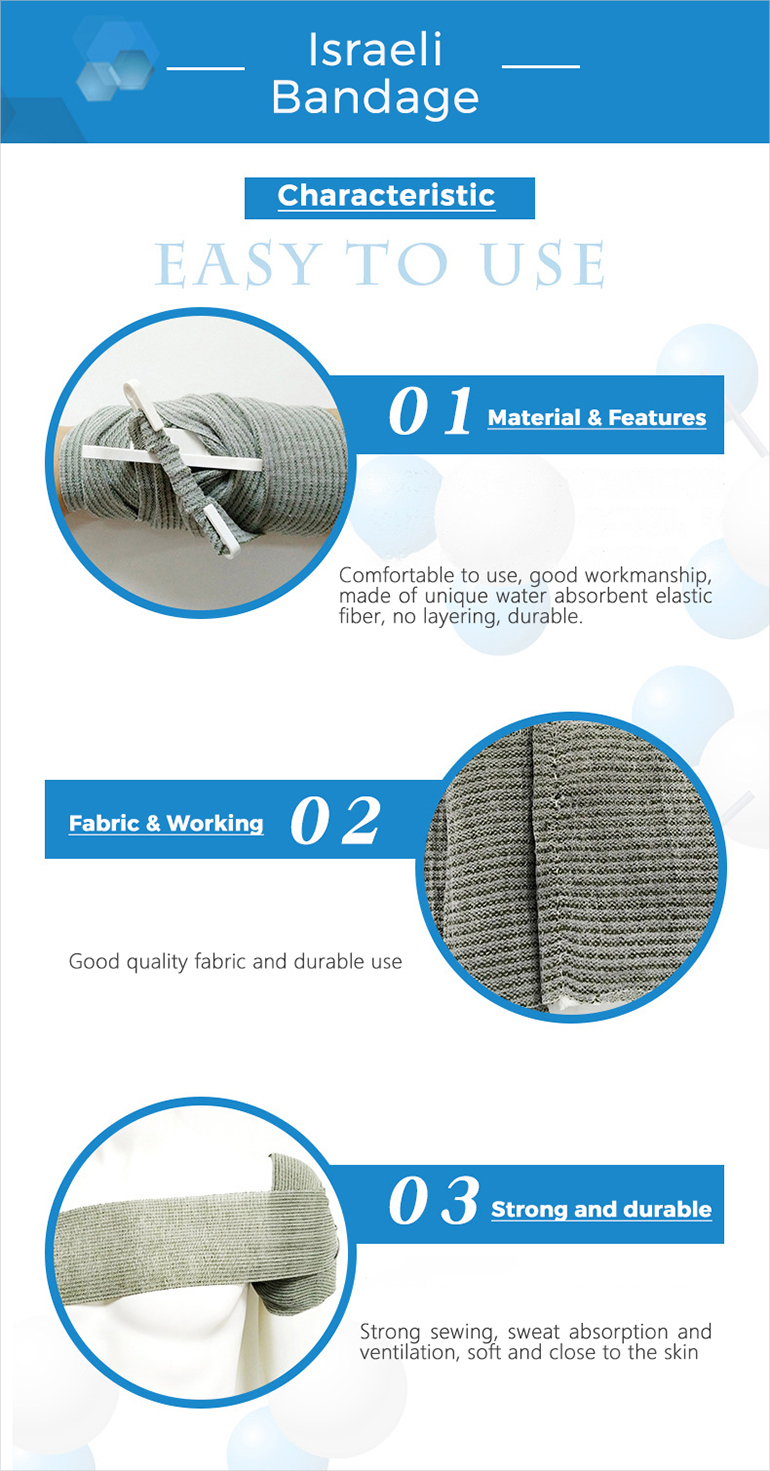 ---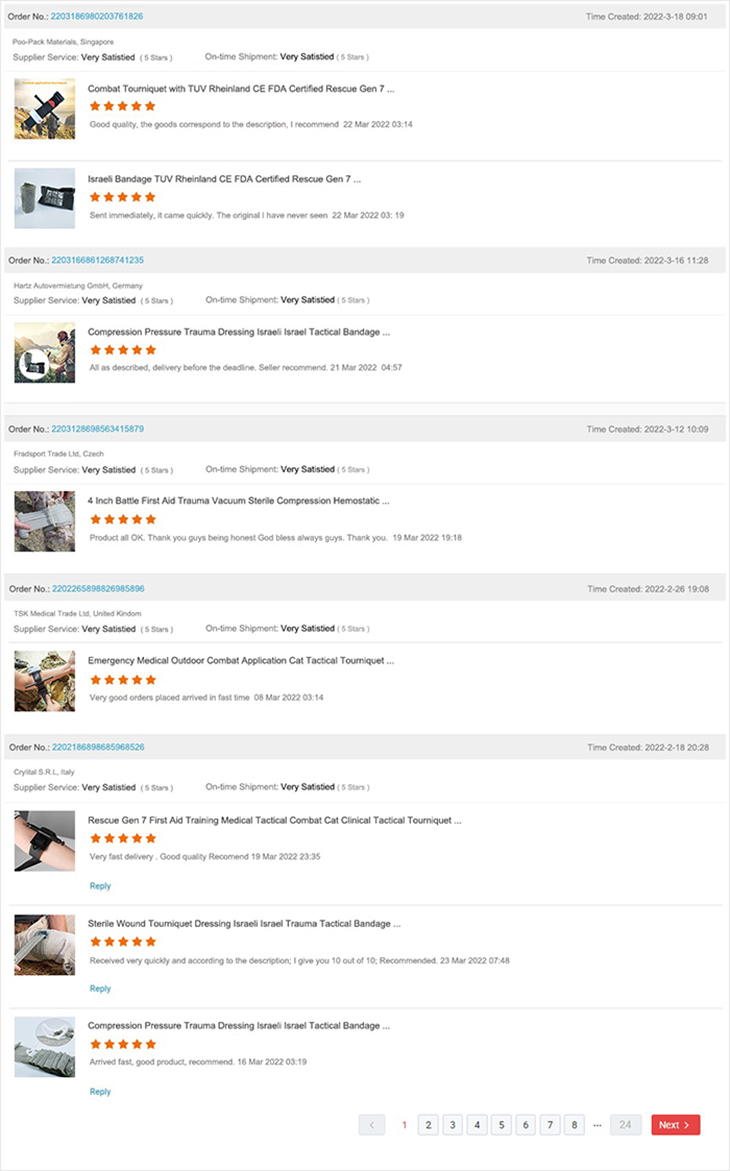 ---
I would like to introduce our company as Eiffel Medical Supplies Co., Ltd is the professional manufacturer and reliable exporter in China, specializing in R&D and producing sport bandages and other medical supplies since 2002.
Our major products and services include but not limited to cohesive bandage, kinesiology tape, rigid sport tape and other medical items and so on. Currently our main markets are as follows:
---
European market such as France, UK, Germany, Spain, Belgium, Italy and so on;
Southeast Asia market such as Japan, Singapore, Philippine, Korea and so on;
America market such as the USA, Canada, and some South America countries.
Oceania market such as Australia and New Zealand.
---
We look forward to being of service to you! We will continue to devote ourselves to the development and production of medical products, and providing every customer with better products and services. Welcome to visit our factory for further cooperation.
---