Cotton cloth rigid sport tape main feature
100% Cotton Fabric.
Latex free, causes no latex induced allergic reactions.
Easy to hand tear by lengthwise and widthwise.
With Strong and reliable stickiness, it leaves no residue on the skin.
Constant unwinding tension and good tensile strength.
Non elastic, provide maximum compression, apply properly to avoid cutting circulation.
Applications
To add support or restrict range of motion in the muscles and joints of players
To assist in the prevention or healing of sports related injuries
Blisters and sprains
Can also be used on equipment such as baseball bats, tennis request and hockey sticks
---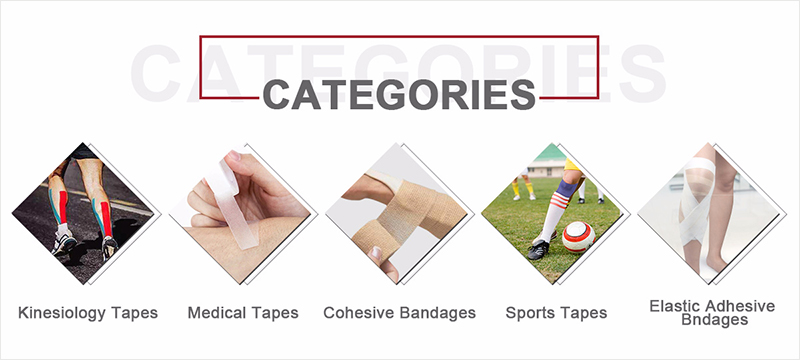 ---
I would like to introduce our company as Eiffel Medical Supplies Co., Ltd is the professional manufacturer and reliable exporter in China, specializing in R&D and producing sport bandages and other medical supplies since 2002.
Our major products and services include but not limited to cohesive bandage, kinesiology tape, rigid sport tape and other medical items and so on. Currently our main markets are as follows:
---
European market such as France, UK, Germany, Spain, Belgium, Italy and so on;
Southeast Asia market such as Japan, Singapore, Philippine, Korea and so on;
America market such as the USA, Canada, and some South America countries.
Oceania market such as Australia and New Zealand.
---
We look forward to being of service to you! We will continue to devote ourselves to the development and production of medical products, and providing every customer with better products and services. Welcome to visit our factory for further cooperation.
---