Main Feature:
Light, breathable, comfortable, easy hand-tear and non-sticky to hair or skin.
It will not slip by sweat water.
Provide controlled support and compression to the application part of the body.
It is used to fasten pads and wound dressings.
---
Usage method of cohesive elastic bandage:
1. You can take care of all the minor emergencies with our cohesive bandages recommended by most of the professionals for the first aid kit, it's one of the best all-purpose bandage wraps.
2. This cohesive bandage is conveniently easy to use as it comes with self-adhering ability so that you don't have to use pins to fix it because it is easy and safe to use. Unlike other adhesive bandages it doesn't adhere to your hair or skin, so you can pull it off easily. The material used is breathable and safe for your tender skin.

3. The light weighted bandage helps relieve swelling and soreness immediately. It works best during emergencies by providing sustained, reliable compression to the afflicted area until medical assistance is achieved.

4. Keep some rolls at workplace, at home, you are never going to run out of those when traveling.
---
Our major products and services include but not limited to cohesive bandage, kinesiology tape, rigid sport tape and other medical items and so on. Currently our main markets are as follows:

---
European market such as France, UK, Germany, Spain, Belgium, Italy and so on;
Southeast Asia market such as Japan, Singapore, Philippine, Korea and so on;
America market such as the USA, Canada, and some South America countries.
Oceania market such as Australia and New Zealand.
---
Main Parameter:
Material
: 30g Non-woven Fabric 95%, Spandex 5%
Glue
: Non Rubber Synthetic Adhesive/ Natural Latex
Elastic Ratio
: 1:2.0-1:2.5 (200%-250%)
180°Peel Strength
: 1.0-3.0 N / Inch
Low speed unwinding force
: 0.8-1.5 N / Inch
---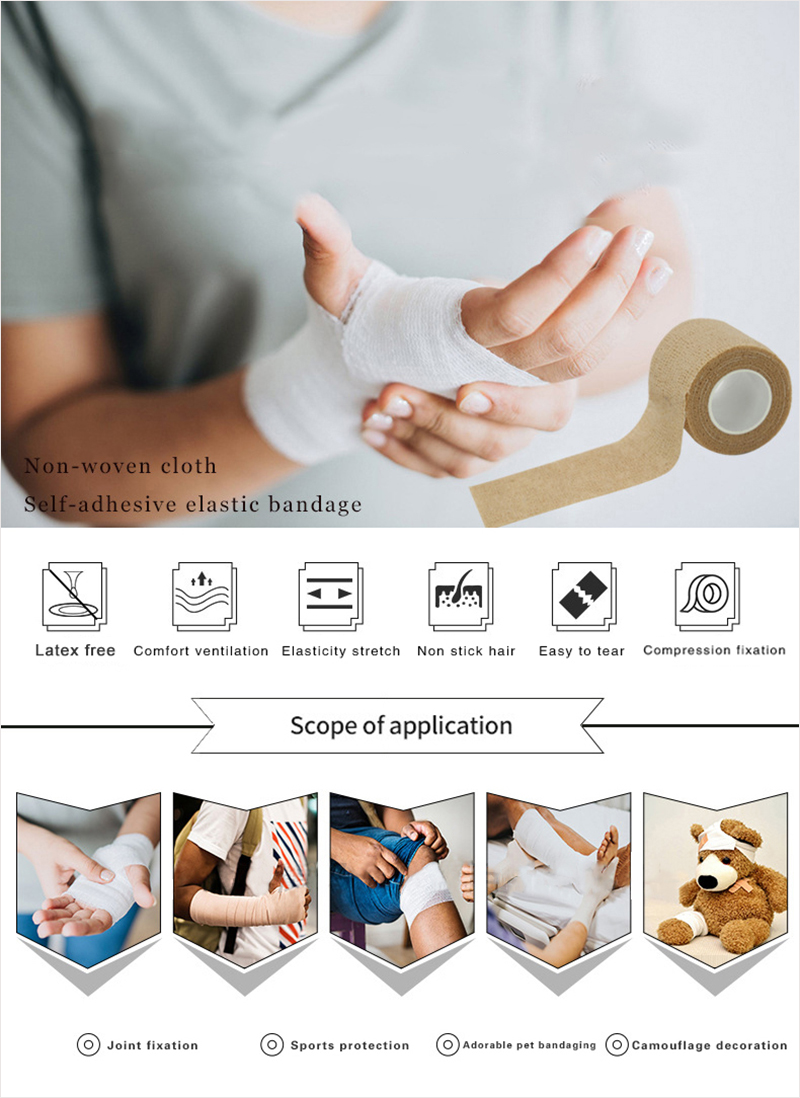 ---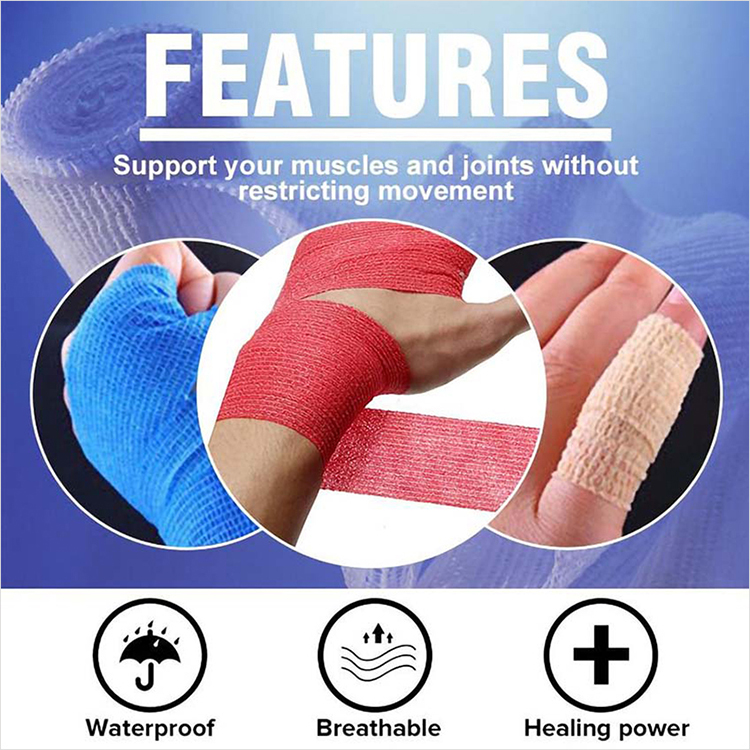 ---

---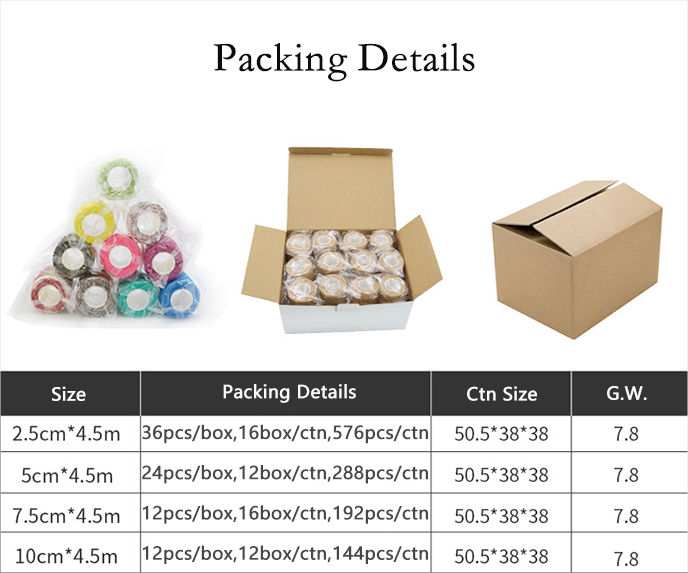 ---