Features of sport light tear eab tape
Tearable EAB for quick, easy use
Perfect for quick application at the pitch side
Physios Choice
Cotton and hypoallergenic
2.5cm-7.5cm widths available
---
Our major products and services include but not limited to cohesive bandage, kinesiology tape, rigid sport tape and other medical items and so on. Currently our main markets are as follows:
---
European market such as France, UK, Germany, Spain, Belgium, Italy and so on;
Southeast Asia market such as Japan, Singapore, Philippine, Korea and so on;
America market such as the USA, Canada, and some South America countries.
Oceania market such as Australia and New Zealand.
---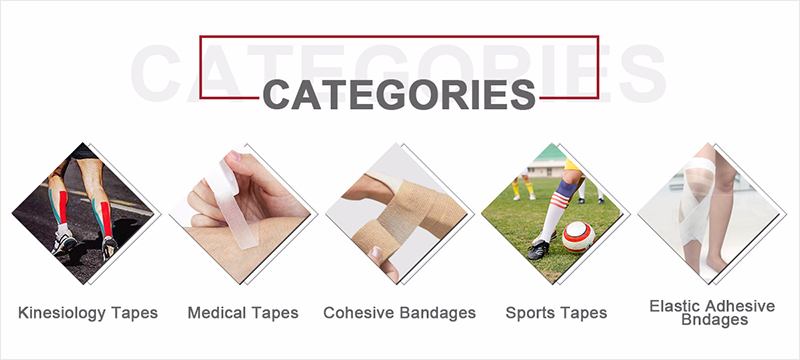 ---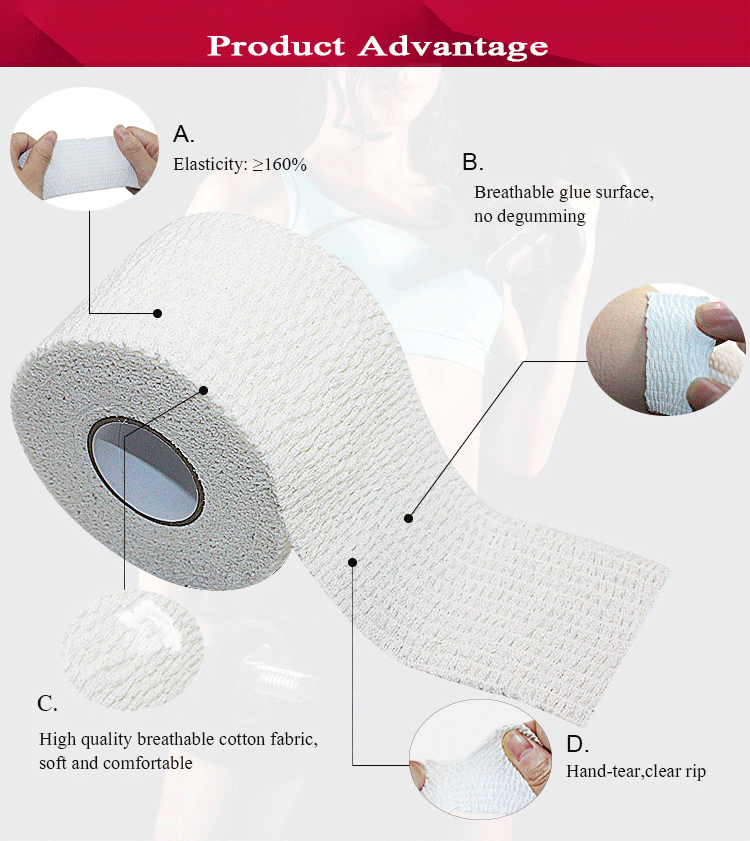 ---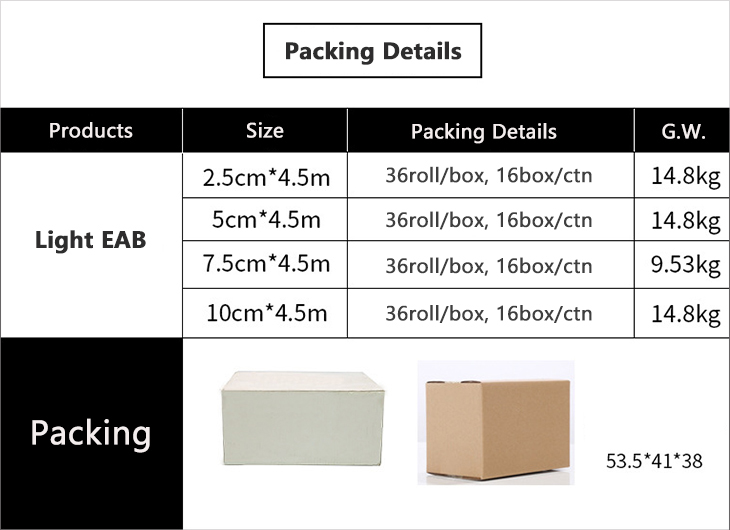 ---