The Onlywell® cohesive bandage is made of porous elastic non-woven fabric and spandex, lightweight waterproof, soft and suitable, allows the injured area to breathe, which facilitates healing and recovery, less irritation to your skins, coated with medical synthetic adhesive or natural rubber glue.
---
Each roll is individually wrapped in clear cellophane, clean and hygienic. Self-adhesive bandage tears easily when you want to tear, first aid kit use this to keep gauze on a wound, don't worry about adhesive residue.

---
It is is suitable for sports, training, outdoor sports, surgical and orthopedic wound dressing, limb fixation, limb sprain, soft tissue injury, joint swelling and pain dressing. It is widely used at the followins:
1. It applied to the medical treatment fixing and wrapping;
2. Prepared for the accidental aid kit and war wound;
3. Used to protect the various training, match and sports;
4. Field operation, occupational safety protection;
5. Family health self protection and rescue;
6. Animal medical wrapping and animal sport protection;
7. Decoration owning to it's convenient use, and brightly colors, it can use as a fair decoration.
---
Usage method of cohesive elastic bandage:
1. Hold the bandage and observe the part to be bound;
2. If the ankle is wrapped, it should be wrapped from the soles of the feet;
3. When dressing the ankle, wrap the bandage in a spiral shape to ensure that the ankle has been completely covered;
4. If necessary, the bandage can be wound repeatedly. Pay attention to the strength during winding.
---
Our major products and services include but not limited to cohesive bandage, kinesiology tape, rigid sport tape and disposable medical supplies. Currently our main markets are as follows:
---
European market such as France, UK, Germany, Spain, Belgium, Italy and so on;
Southeast Asia market such as Japan, Singapore, Philippine, Korea and so on;
America market such as the USA, Canada, and some South America countries.
Oceania market such as Australia and New Zealand.
---
Main Parameter:
Material
: 30g Non-woven Fabric 95%, Spandex 5%
Glue
: Non Rubber Synthetic Adhesive/ Natural Latex
Elastic Ratio
: 1:2.0-1:2.5 (200%-250%)
180°Peel Strength
: 1.0-3.0 N / Inch
Low speed unwinding force
: 0.8-1.5 N / Inch
---
---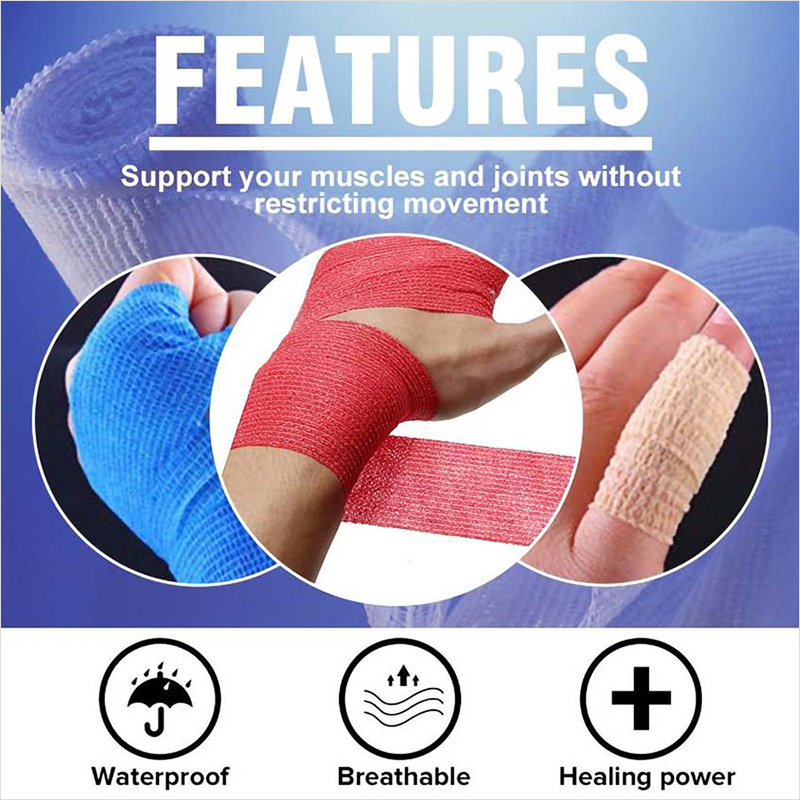 ---

---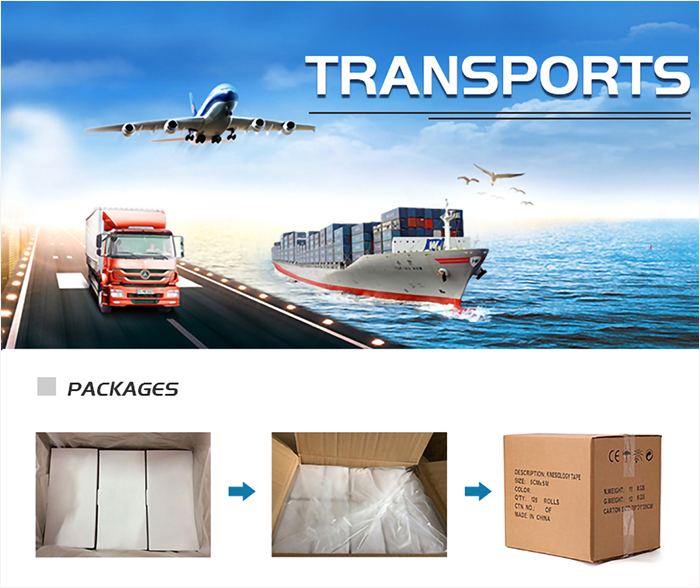 ---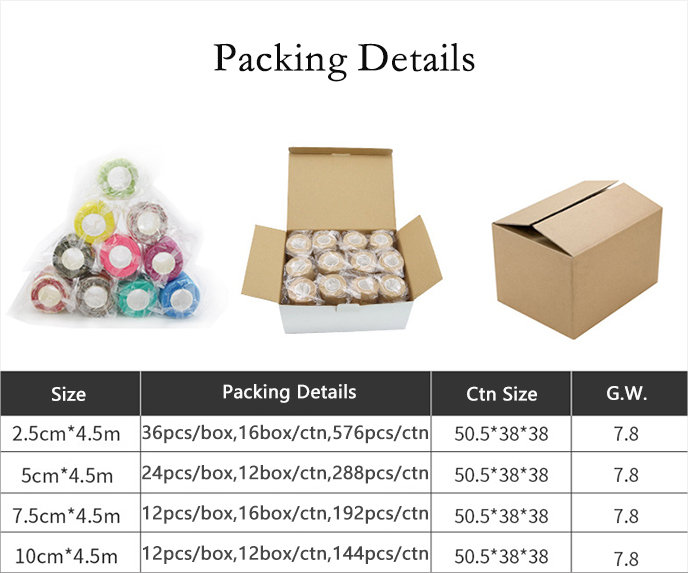 ---