Main Parameter:

Material: 30g Non-woven Fabric 95%, Spandex 5% -
Glue: Non Rubber Synthetic Adhesive/ Natural Latex -
Elastic Ratio: 1:2.0-1:2.5 (200%-250%) -
180°Peel Strength: 1.0-3.0 N / Inch -
Low speed unwinding force: 0.8-1.5 N / Inch -
Main Feature:

Light, breathable, comfortable, easy hand-tear and non-sticky to hair or skin.
It will not slip by sweat water.
Provide controlled support and compression to the application part of the body.
It is used to fasten pads and wound dressings.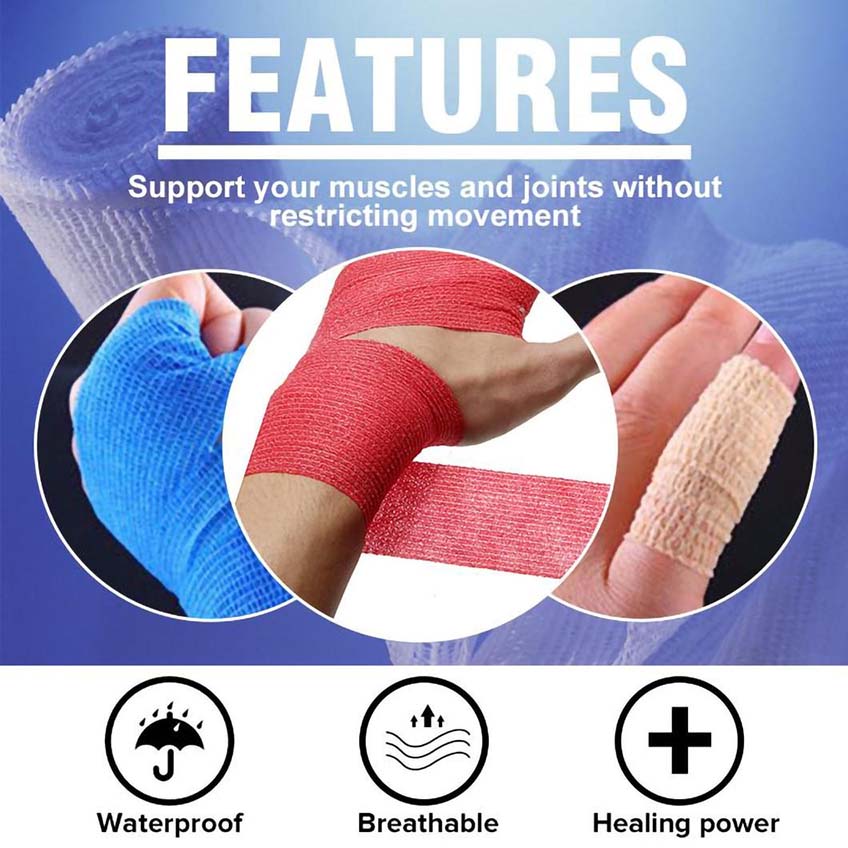 I would like to introduce our company as Eiffel Medical Supplies Co., Ltd is the professional manufacturer and reliable exporter in China, specializing in R&D and producing sport bandages and other medical supplies since 2002.
Eiffel Medical Supplies is a Chinese supplier of excellent quality medical items and healthcare products. We have been in the medical supply business since 2002.

We have a vast range of medical products.Our major products and services include but not limited to cohesive bandage, kinesiology tape, other medical items and so on.

We have exported products to customers all over the world. Our annual export amount is more than 25 million US dollars. Currently our main markets are as follows:


European market such as France, UK, Germany, Spain, Belgium, Italy and so on;

Southeast Asia market such as Japan, Singapore, Philippine, Korea and so on;
America market such as the USA, Canada, and some South America countries.
Oceania market such as Australia and New Zealand.


We look forward to being of service to you! We will continue to devote ourselves to the development and production of medical products, and providing every customer with better products and services. Welcome to visit our factory for further cooperation.