Combat Tourniquet Features:

1. Superior quality combat tourniquet, well designed for one-hand operation, hence, even you're traveling outside and unexpectedly injured without nobody accompanied with, you can also be treated by your own with it for combat tourniquet.
2. For outdoor or emergency to use combat tourniquet: Support rapid use, it is able to stop hemorrhaging and saves lives in the key moment and save time and save lives with combat tourniquet .
3. Easy to Carry: Quick-release combat tourniquet, Lightweight and compact, it causes no trouble to your backpack, excellent mobility.
4. Combat tourniquet size can be adjusted to fit different users(Stretched length reaches to about 95cm for combat tourniquet)
5. Combat tourniquet suitable for camping, hiking, hunting, motorcycle or survival adventures, or to store in any home or car emergency kit.
---
Combat Tourniquet Specifications:

Material: Nylon

Color: Black

Type: combat ourniquet

Function: Hemostasis

Occasion: Home,Outdoor Exploration,Travel

Features: Quick Release Buckle,One hand operation

Size: 75x3.8cm/95x3.8cm

Package Included: 1x combat tourniquet
---
Why the quality is so important ?
It is not only a combat tourniquet, but also a life. When there is an emergency outdoor or on the war, the artery can not stop bleeding, a human life will be threatened. CAT tourniquet is awesome for life saving and hemorrhage control,100% effective in quickly stopping arterial blood flow in shortest application time saving life and limb with combat tourniquet.
---
Combat tourniquet fast and easy to apply with one hand on your on limbs. High strength carbon fiber Windlass quickly adjusts pressure in case bleeding restarts. The combat tourniquet size is easy to carry, it could be put in your backpack or pocket.
---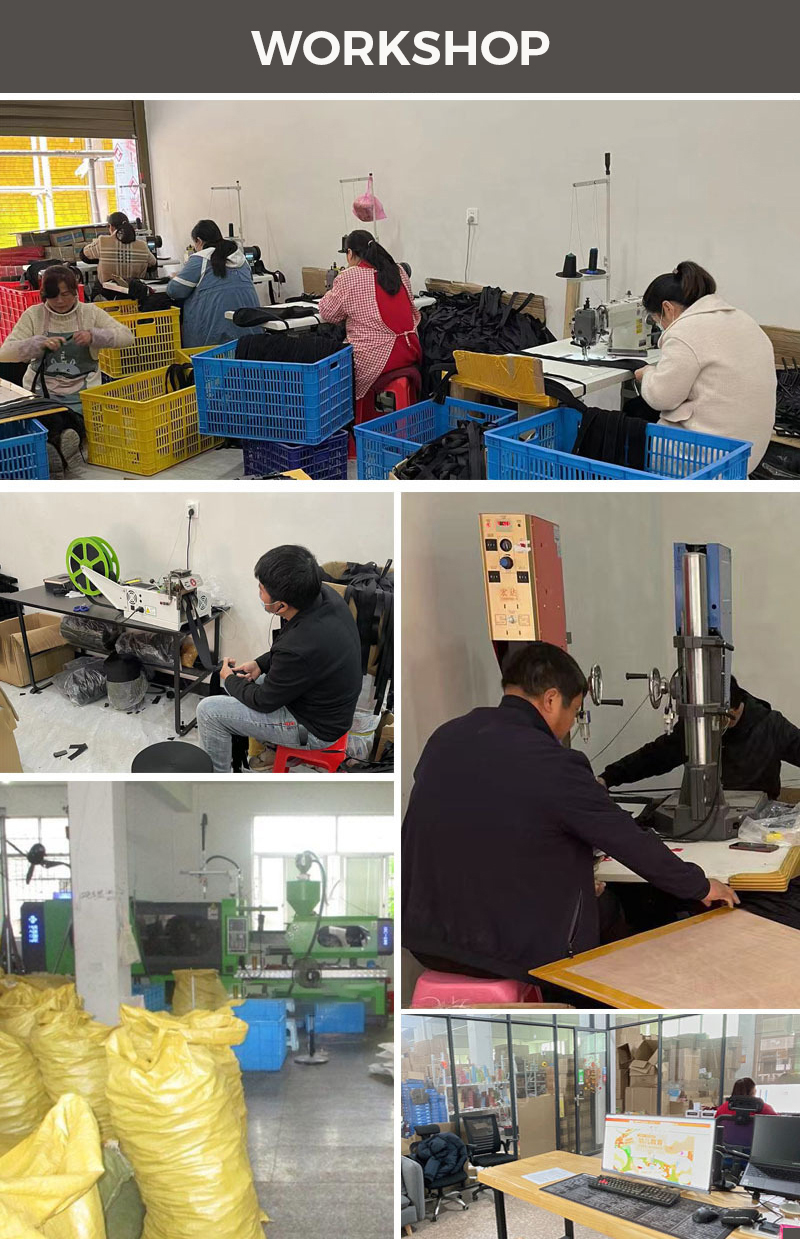 ---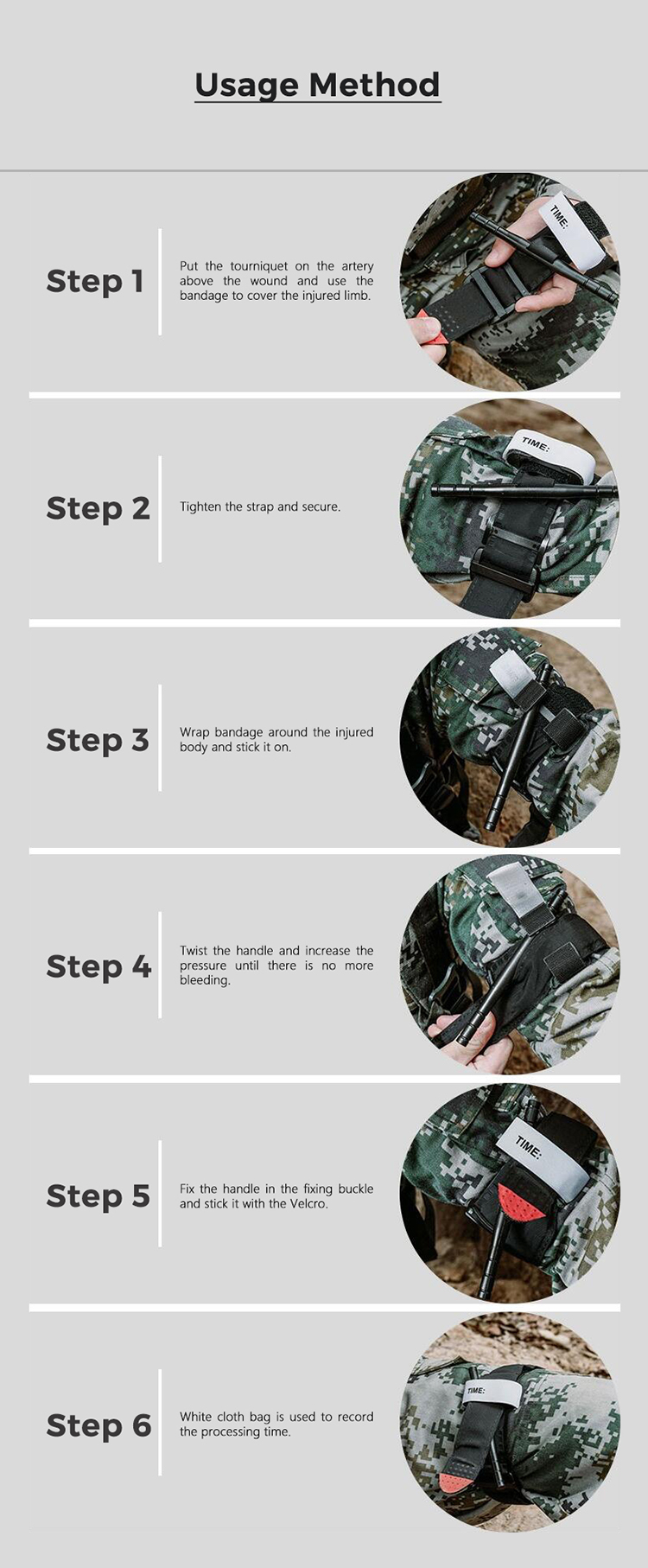 ---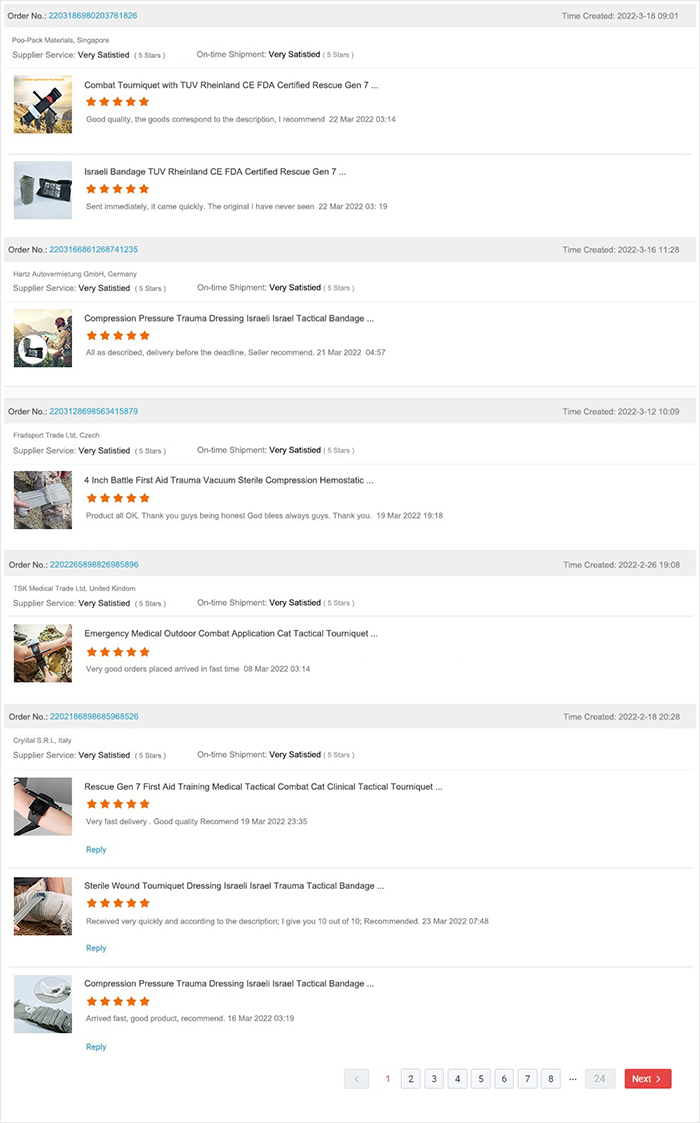 ---
I would like to introduce our company as Eiffel Medical Supplies Co., Ltd is the professional manufacturer and reliable exporter in China, specializing in R&D and producing sport bandages and other medical supplies since 2002.
Our major products and services include but not limited to cohesive bandage, kinesiology tape, rigid sport tape and other medical items and so on. Currently our main markets are as follows:
---
European market such as France, UK, Germany, Spain, Belgium, Italy and so on;
Southeast Asia market such as Japan, Singapore, Philippine, Korea and so on;
America market such as the USA, Canada, and some South America countries.
Oceania market such as Australia and New Zealand.
---
We look forward to being of service to you! We will continue to devote ourselves to the development and production of medical products, and providing every customer with better products and services. Welcome to visit our factory for further cooperation.
---